Cap d'Agde Naturist Resort – The World's Largest and Best
What is Cap d'Agde?
Le Cap d'Agde is the worlds biggest naturist resort and it is situated in the south West of France, quite close to Montpellier. The resort is an enclosed resort with everything you will need for the duration of your stay inside the main resort gates, including with restaurants, nightclubs, shopping centres, a lovely long sandy beach, bars, a variety of accommodation types (including villas, apartments, several hotels and a large camping area).
The resort is most popular between June and September and attracts visitors from around the world, although it is especially popular with Italian, British, American, Russian, French, Dutch and German visitors. At the peak of summer, you can expect to see anything from 30,000 to 50,000 people walking around the resort in their birthday suits.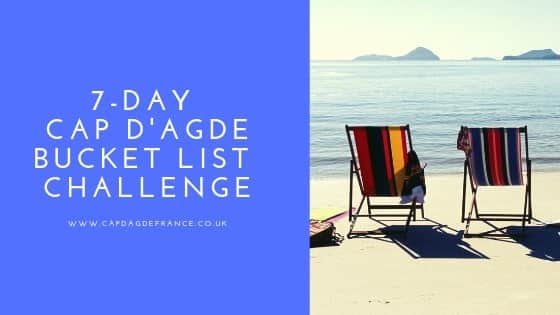 One of the great things about the resort also is that is is a melting point of all interests with visitors including seasoned naturist, swingers, gay, bi-sexuals, the curious and so on. This is a resort suitable for adults and really is a location that should be on your bucket list.
Staying in the Camping Area Which Is Run by Rene Oltra
Where to Stay and Booking
Hotels
There are a number of hotels inside the naturist resort. The ones we recommend are as follows:
Apartments
These apartments are all inside the resort and can be booked now!
Camping
Booking Flights
There are a number of options for getting to the resort if you plan to fly. The closest airport is Beziers Airport and this is only a 20-minute taxi ride from/to the resort (unless you hit bad traffic as can sometimes happen during the summer season). It is roughly a Euro 35 taxi journey normally, one-way.
You can also fly into Montpellier Airport (a much larger airport than Beziers airport and with a wide range of international flights). Toulouse, Carcassonne and Marseilles are also within distance of the resort, particularly if you are renting a car. If you are renting a car though, be sure that you have a car parking spot in the resort, because spaces are limited. If you are staying in the camp site, you will have your own parking spot by your pitch or villa.
Booking flights: I find that Expedia UK often has the best fares. You might also want to also check Ryanair.
Travelling by Train
You can also travel to the resort by rail i.e. via the French SNCF. Note that there is NOT a train station called Cap d'Agde. The nearest railway station is in the town of Agde and that is roughly 5 miles from the naturist resort. From the train station, you can catch a bus, which leaves from directly outside of the train station.
Alternatively, you can jump into a taxi from just outside of the station and it should take you about 15 minutes and about EUR 20 taxi fare. There are not always taxis available outside the station though. You can book train tickets for journeys such as from Paris to Agde, London to Agde and Brussels to Agde via SNCF (click banner below).
Bubbles Party
One thing worth knowing about is the bubbles parties which take place on most days in the main summer period, whether pending. Located in the Le Glamour complex, naked mixed couples only are permitted to enter. Inside there are many play areas and areas to lie down and relax, a large swimming pool hot tub and a special foam party dance area for you to have even more fun. The bubbles parties (also sometimes known as the foam party) are something you have to experience if you visit the resort!
These parties take place in the da-time from 2 pm to 7 pm just next to the beach. Entrance for one couple normally costs less than Euros 30 and you leave your items in a bag which they hang up in their secure cloakroom area. You can take in a few items such as sun-tan lotion, sunglasses and a towel. You can buy a waterproof container for your cash, cigarettes etc. Photography is an absolute NO NO.
Nightlife and Pool Parties
In addition to the foam parties, some of the hotels also offer pool parties and these are normally free for guests, whilst a fee is charged for other visitors. In the evenings you have the choice of numerous nightclubs and each caters to a different type of clientele.
There are roughly twelve nightclubs and pricing tends to be different for couples or for singles entering. One of the beach bars also has an early evening party twice a week and which is also worth attending.
The Beach
The resort includes a beautiful long sandy beach. Many people enjoy a daily walk along the length of the beach and enjoy the sight that seeing many thousand other people naked at the same time, offers.
You can rent sun-chairs on the beach in various locations and there are 2 or 3 ice-cream sellers with carts on various locations of the beach during the day. The beach is literally right next to the campsite and literally meters from the bars and the restaurants, Port Nature end of the beach.
Resort Rules and What to Expect
Nudity is not mandatory, although there are signs in the camp site area to say that it is expected.
In the main resort, over the years, there has been an unfortunate fad for wearing a sarong when walking around the resort and this has somewhat taken away the full naturist element of the resort, but, do not let this stop you from visiting. Once you arrive on the beach, any question of this not being a naturist resort anymore will be dispelled with.
Location of Cap d'Agde Naturist Quarter
Read the eBook
You can buy the Cap d'Agde eBook Online – click here!
Further Information and Help
Note: The resort is fully open between mid-March and Late September.