Mousse and Foam Parties for Couples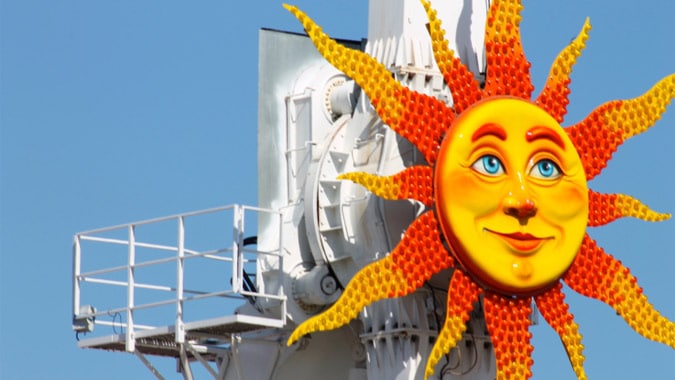 If you are looking for a completely new and surreal experience whilst on holiday or vacation this summer, then in addition to visiting the nudist resort at Cap d'Agde, you really might want to try one of the daily foam parties which take place daily in the peak months.
Dancing in the sun
Taking place each day from 2pm (or thereabouts as they sometimes wait 10 – 15 minutes to open the gate) the foam parties are for mixed couples only and for a price of Euros 20 (subject to change). No clothes are allowed once you enter the foam party although you can leave your items in a bag at the reception area where you pay to enter. On entering expect to see:
A bar in front of you where you can buy soft drinks, wine, beer or water.
Dozens or sun loungers, beds and relaxation areas (you can call them) and all in the open year.
A dance stage area (which when the music gets going with a live DJ later on, is where the huge plumes of foam come down onto the dancers). There is also another bar next to the DJ area.
A big jacuzzi style pool and which can accommodate roughly 30 people.
What to expect
The foam party (also known as the mousse party or bubbles party) runs parallel to the beach but is separated by a high wall and the pumping sound of the music stops people on the beach from hearing other noises from the mousse party. Pretty much anything you can imagine that goes on does go on and a holiday in Ibiza or a club 18 – 30 holiday can seem quite tame once you have experienced these day time parties. For many people who visit the resort each year, the mousse foam parties are the highlight of their trip.
The party goes on until 7pm so you can gain entry at any time and although the later you go in, the busier it tends to be. A common question from those planning to attend tends to be where you can put your money, coins, cigarettes and lighter. From the newsagents in the resort and also at the entrance to the party, you can buy waterproof containers which you can hang over your neck. These plastic containers cost Euros 2 – 5, depending on where where you buy it.
Dancing and Swingers
If you are swingers and staying at the resort, the mousse events are a great chance to meet other couples. A lot of couples get close on the dance floor and a lot of touching goes on when everyone is covered in foam (the foam drops roughly every 5 minutes). If you are a couple just looking to dance naked and have fun together, then this is also a great and unique experience. Most people you see leaving the mousse event seems to leave with a smile on their face.
Mousse Location and Dates
If you are ready and want to experience the sexy mousse experience (not the mouse experience) then just head to Le Glamour (just across from Jardin Eden) and right beside the beach (you should hear the music anyway as you walk). July and August are the key months to visit if you want to have the best chance of the event being on being the parties are subject to weather conditions. In July and August though the weather tends to be great most days.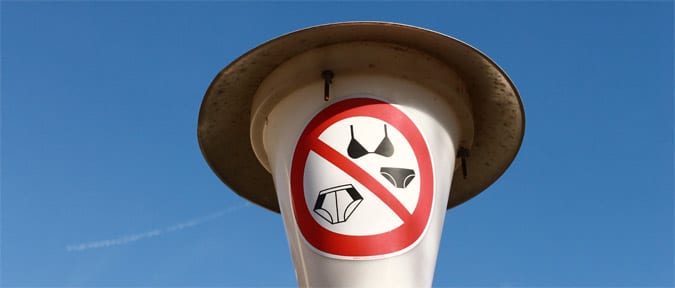 Tips and Advice
If you can, leave anything you can in your apartment or caravan although anything you do bring you can put into a bag at the entrance and it is looked after.
Bring some money for drinks and for entrance fees.
Bring your own towels as you will definitely need these.
You will not need shoes once inside. You might want sandals though.
Make sure to bring your sunscreen or at least to put a lot on before hand. many areas in the mousse area are in the direct sun and with a glass of wine inside you and the erotic and sexual atmosphere, it is very easy to forget about sun burn.
It would be great to hear your feedback on the mousse parties below.