Cap d'Agde Swingers Information
(Note: Some links on this page may be affiliate links)
As discussed on the nightlife page, the resort has changed so much in the last 20 years from when Cap d'Agde naturist resort was really a place which was a holiday and vacation centre for true naturists.
These days the resort has developed into a resort village which attracts every range of holiday maker who is adult and looking for a fun and for a memorable experience.
One group who have started to use the resort more more in the last ten years are the swingers.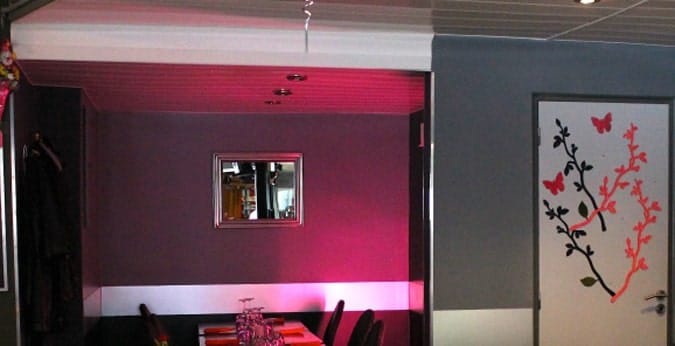 Accommodation in Cap d'Agde
Some places to stay in the naturist resort are certainly better than others if you are planning a trip to the village as a swinger.
The camp site for example if more family orientated and more traditional in the sense that it tends to be where true naturists still prefer to base themselves.
The camp site by the way is its own gated area within the resort. As a swinger there are several very good options for staying in the resort and the best ones are as follows:
Swingers Hotels
Naturist Spa Hotel
(BOOK HERE) is one of the newest hotels and is a popular place for swingers and non-swinger couples.
The hotel has its own spa (as the name would suggest) and has a swimming pool, its own gym (and a good range of classes), its own restaurants, bar and a range of other facilities.
Oz Inn Hotel
The Oz Inn Hotel (BOOK HERE) is much newer than Hotel Eve and more luxurious. Facilities include its own hammam, Jacuzzi and hot tub and a solarium.
Swingers tend to flock to this hotel, a hotel popular with couples and groups and a good location and a relaxing place to stay.
Hotel Eve
Hotel Eve (their site) is the oldest hotel which still exists in the resort and is the hotel which is furthest from the beach (although even this is only 10 minutes maximum walk to the sea-front).
This hotel is maybe a little dated in terms of decor but it has its own pool and a small sauna and this continues to be popular with swingers.
The staff are friendly and place laid back.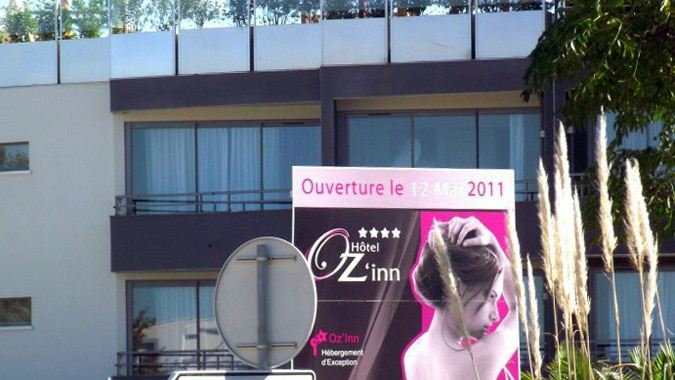 Apartments in Cap d'Agde
There are hundreds of privately owned apartments and most of these are available for rent through the summer months either directly from the owners or more popularly, through one of 5 or 6 main rental agencies within the resort.
The buildings of Port Nature and Heliopolis house the majority of these apartments and this accommodation type is a popular option for swingers.
There are no real rules or guidelines as to what building or which apartments to rent.
The key decisions will be based on cost, amount of space you need, do you want to sleep before midnight (if so avoid an apartment over the bars and restaurants in Port Nature) and what facilities are included i.e. internet access, air conditioning and a lift.
To book apartments you can contact Clemence via: cp@capdagde.co.uk
Events and Having Fun in Cap d'Agde
There is certainly plenty for swingers to experience in the resort and also in some of the excellent clubs which are outside the resort (such as L'Extasia which is roughly 20km from the resort and very popular as a swingers venue and said to be one of the best in France) .
Some of the best options in the resort for swingers include:
Spicy Match Cap d'Agde Take-Over
Foam Parties (Bubbles Parties)
The foam parties are a highlight for many swingers staying in the resort who get to visit one of these outdoor parties right beside the beach.
Imagine if you can a swingers club in the open summer sun, with bar, play areas, large jacuzzi (fits 20 couples easily),
dance area with huge plumes of foam dropping down every few minutes and with a live DJ. Welcome to the foam parties which take place when the days are warm and sunny enough, in June, July and August.
The parties go on for roughly 5 hours and start around 2 pm and you can enter from the side entrance of Le Glamour.
The foam parties I would highly recommend if you are a swinger. Be warned that only couples can enter and couples must be mixed couples i.e. one man and one woman.
Le Glamour Nightclub, Cap d'Agde
For swingers, one of the most popular nightclubs in the resort if Le Glamour.
Be warned that as a male you have to wear shoes (as opposed to sandals or bare footed) as they will otherwise turn you away.
There is an entrance fee (it changes every year so I'll not list it here) which normally includes a drink.
There are playrooms in the downstairs area and which open from around midnight or slightly later sometimes.
Naturist Saunas in the Resort
The Port Ambonne building is home to two saunas which are next door to each other.
One sauna is for couples only whilst the other is open to anyone (couples can walk between both through the connecting door).
The entrance fee includes a drink and you can buy a bottle of wine or liquor and put your name on the bottle and drink the bottle over the course of a few days or week.
They will keep the bottle for you in the bar area. These saunas have play areas and the hot tubs tend to be popular play areas also.
Cap d'Agde Naturist Beach
The beach itself in the central part tends to be where swingers meet up in the daytime as they lounge on the beach and network as it were.
The swingers beach gets very busy and very crowded and there is normally plenty of things going on on the beach during the daytime.
Other Facilities in the Naturist Resort
There are numerous nightclubs and bars within the resort and many of the clubs have play areas inside including in Le Jules and Le Tantra.
In the evenings you can simply walk around the resort and move from bar to bar and meet and chat with people as you walk around.
Have other ideas and information that I have missed and should be included. feel free to either email me or to add a comment below!