Our Wild Secrets and Cap Latest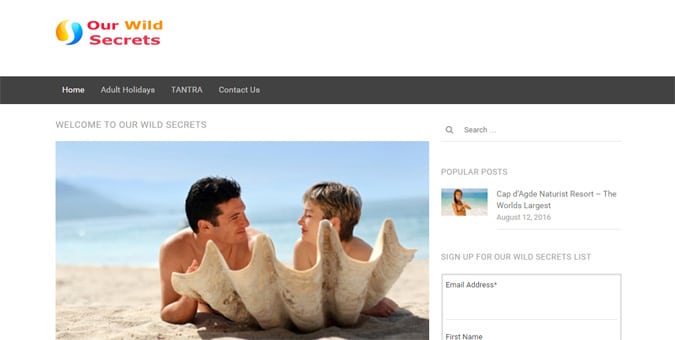 New Partner site – Our Wild Secrets
In this post I want to let you know about a new site we are developing to provide you with information about naturist, swinging, sexuality and much more, which is beyond the scope of Cap d'Agde and what we provide on this site. A lot of you have been asking about what there is to do outside of the Cap d'Agde summer season and also what other places in the world there are for having adult fun. So we have started to set up www.ourwildsecrets.com to cover this subject area. You can also joing the Facebook group for Our Wild Secrets here.
We will be adding to the site weekly and would also welcome any ideas which you have about any ways to have adult fun worldwide including on festivals, events, workshops, resorts and anything for adult fun and living. Make sure also to sign up to the Our Wild Secrets mailing list on the right side of the wild secrets site.
READ THIS: –>The first post is all about CP D'AGDE!
Cap d'Agde Latest
Wokkers Sold Change of Owners
Johnny and Jenny have sold up but Johnny Wokkers bar, which is at the beach end of the Port nature building, next to Le Mississippi, will keep its name and run as normal. Johnny and Jenny are continuing to help out for now to get the French owners up to scratch on how the bar runs.
Bubbles Parties
In August the bubbles parties (also called foam parties) are in full swing and taking place on pretty much every day. Unless the weather is particularly bad on a given day, the parties take place. The location has moved to the other side of Le Glamour and with the new redesign of the foam party area, there seem to be even less places to sit and put your towel, than the old design – so i recommend to get there early and find a nice spot.
The foam and dance area is now a separate section and you cannot see the foam party from the swimming pool Jacuzzi area. It's a redesign for the sake of it and they have made it less good than before in my opinion. You can't go to the resort though without trying a foam party!