Being Naked versus Clothing Optional – The Debate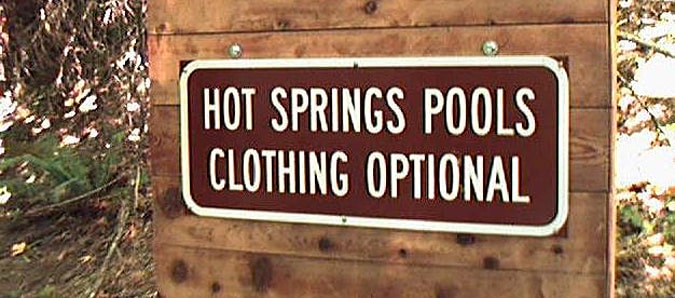 If you have been visiting Cap d'Agde for many years, you will have clearly noticed the change in the way in which visitors behave in terms of dress code! 10 years ago and certainly 20 years ago, Cap d'Agde was very much a naturist resort in the early days and even though it still is in many respects, there has been a shift towards a high percentage of visitors now walking around the resort in sarongs and other clothing while walking around the resort and to  the beach. You can sometimes find yourself the minority when walking around if walking only in your sandals! Head into the Rene Oltra camp site area within the resort and the area is still very much naturist orientated, much like the old days but the rest of the resort is fast changing.
Like life itself, things evolve and move forward and in the resort, many people point towards the large increase in swingers visiting the resort to the reason for so many non-naturist being attracted to take a holiday here. Many visitors thus do not tend to strip off and embrace the naturist intentions with which Cap d'Agde resort was first started. There has been a rise in the number of pool parties, swingers clubs and bars inside the resort. It must be said though that many naturists also certainly also visit the resort for the nightlife and all that goes on. The bigger issue though is that the resort is in danger of turning into a resort where it is simply not naturist anymore and change is happening fast. There are clear signs that this bastion of freedom might eventually be lost although for now, the the beach and camp site at least remain true to the resort.
There are arguments on both side of the debate about whether clothing optional is a good thing or bad and below I present some of the key arguments below.
For Clothing Optional

One of the key points often made in favour of the clothing optional option is the idea that this might be a great way to generate interest in the naturist movement by giving those who are unsure but curious, the opportunity to test the waters as it were. Very often, one partner is willing to give it a go and the other might be hesitant and they just need to be given the chance to first experience the atmosphere and location in question. Certainly this seems to me to be a fair point and if it ultimately attracts more people to naturism then that is a good thing.
You can also find that some people will go to clothing optional resorts or locations with no intention whatsoever to themselves get naked, the only intention for some being to look and see those who do embrace the naturist culture. So it is a dilemma and I would be tempted to say that for smaller resorts, why not have naturist only days or weekends and then have some which are clothing optional, so that both become possible?
For Naturism Only Rules
Being in a clothing optional location and then finding that you are the only one or one of the few naked, can be rather off-putting and actually turn put some people off from attending such resorts again. Cap d'Agde in fact is certainly going this way and some people have already gone in search of new pastures, although, at this time, it is hard to really find anywhere still quite like Cap d'Agde.
It is true that it can be hard for some people to make the break and go to a resort where they know they will be expected to strip off and for the first timer, there seems little in choice in between. The benefit though of naturist only is that everyone is in the same boat and once there it can actually become much easier for the first visitor because there is no choice to be made and everyone is embracing the same lifestyle.
What is your view???? Let us know in the comments below!!!
– Article by Paul Andrews